О СОБЫТИИ

18+
Length: 1 hour, 45 minutes
Premiere: April 14, 2012

An ecstatic interdisciplinary performance exploring human mind of the social networks era comes into life at the collision of dance, text and music. A clash between Anouk van Dijk's convulsive choreography and the Australian Ben Frost's contrastive music gives life to monologues and mute episodes created by the German Falk Richter which speak of politics, love, society and solitude.
With generous support from the Performing Arts Fund NL, the City of Amsterdam, the Embassy of the Kingdom of the Netherlands and the Friends of Düsseldorfer Schauspielhaus.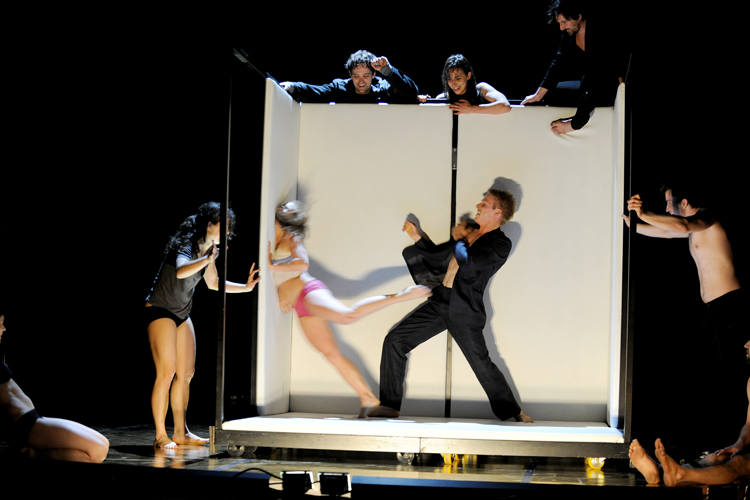 Düsseldorfer Schauspielhaus
Germany
A project by Falk Richter and Anouk van Dijk